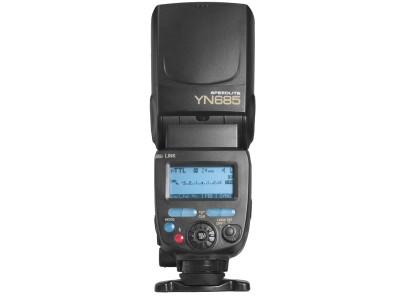 Yongnuo YN658EX/N is a top-class speedlight compatible with Nikon i-TTL, capable of providing big output (GN 60) and long throw (200 mm zoom). The YN685 can be operated in i-TTL auto and Manual modes, as well as in stroboscopic (MULTI) mode..
Showing 1 to 1 of 1 (1 Pages)
---
All prices include 20% VAT.
---