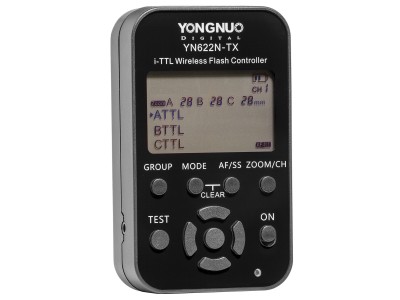 The wireless controller YN622N-TX for Nikon iTTL will control remotely up to 3 groups of CLS compatible flashes equipped with an external or built-in YN622 receiver. The YN622N-TX will allow you to adjust the power output and zoom position ..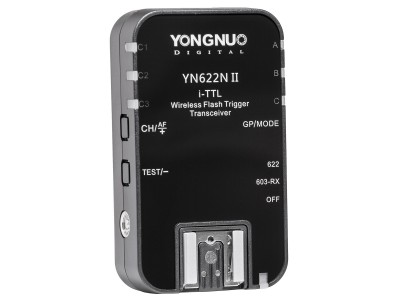 An additional YN622 II trigger module, Nikon iTTL/CLS version. For a full list of product functions, please read the description of TTL transceiver kit YN622 II for Nikon iTTL..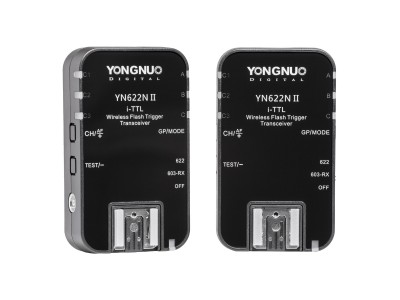 The YN622 II kit includes two flash trigger transceivers that are compatible with the Nikon iTTL/CLS system and allow you to move your flash off-camera while preserving full communication with the camera body and retaining auto exposure cap..
Showing 1 to 3 of 3 (1 Pages)
---
All prices include 20% VAT.
---