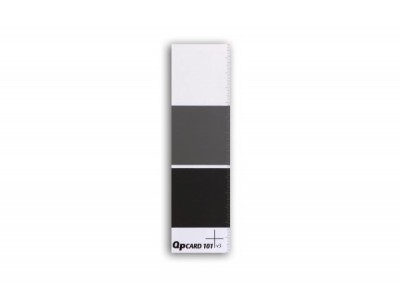 QPcard 101 is an inexpensive pocket reference card (142×40 mm) used for white and gray balance, contrast management and exposure control. The card is manufactured on special paper that does not use UV-reactive whitening agents. The three pa..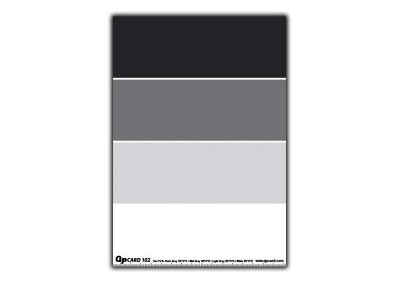 QPcard 102 is a neutral reference card for studio work, which allows the user to perform various tasks such as:adjust white balance in-camera;determine the correct exposure;improve image contrast during editing;perform visual checks on the ..
Showing 1 to 2 of 2 (1 Pages)
---
All prices include 20% VAT.
---